Complete Story

06/13/2019
Leadership Conference Registration Now Open!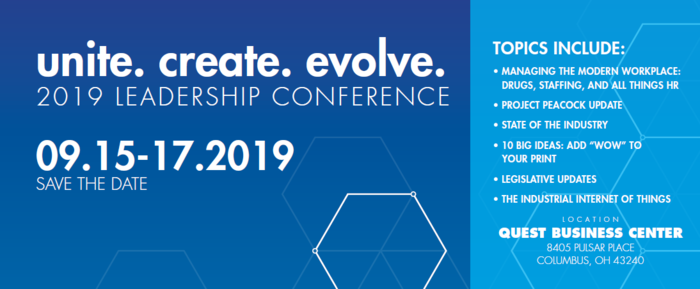 Conference: September 15-16, Quest Business Center, Columbus (Polaris)
Casino Night: Sunday, September 15th, 6:15 pm
Grand Ceremony: Monday, September 16th, 6:00 pm
Golf Tournament: September 17th, NorthStar Golf Club, Sunbury
We strive to keep our conference relevant to the industry and directly impactful to Association members. Based on feedback we have received, this year we are bringing presenters and topics that will provide members with insight on the Industrial Internet of Things, the state of the industry, a Millennial perspective, design WOW, legislative updates and more. Featured speakers will include Andrew Paparozzi with SGIA, Trish Witkowski from Foldfactory, and returning after great feedback for a second year, Deborah Corn with Print Media Centr. Plan now to join us at the conference and take advantage of these completely business-related, networking (and fun) events!
>> CLICK HERE! << to Register Online!
Watch for save the dates coming your way in early summer!
---
Click here to read more about the 2019 Leadership Conference and find hotel information.
---