2020 Leadership Conference
Mark Monday, September 14, on your calendar for the Graphic Media Alliance (GMA) annual Leadership Conference. We will be hosting this virtual, half-day conference from 9:00 am - 2:00 pm. This conference has received rave reviews for a number of years and promises to be another fantastic LEARNING experience. Even though it will be structured a little differently this year, there will still be plenty of NETWORKING opportunities with your Association and industry peers!
Nationally known speakers will be presenting via Zoom and as a conference attendee, you can choose to attend from your office, conference room or in-person. If you're tired of virtual, virtual, virtual and would like to safely network with your friends and peers, then join us in person! All members can join us in Westerville, Ohio at the Everal Barn and Homestead. We have reserved this beautiful all-weather, safety-minded outdoor meeting facility to host our great networking and educational events. GMA staff and Board members will welcome members and friends to view the Zoomed presentations together, while enjoying refreshments, lunch and in-person interactions. Between the national Zoom presentations, local activities will include regional speakers, raffles and contests. PEA Best of Category and Best of Show winners will be recognized during the Millcraft Grand Ceremony presentation immediately following lunch, and winners can receive their awards in-person if attending the local conference site.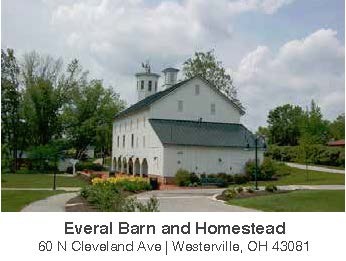 Come and join the party!
Schedule of Events:
9:00 am - Welcome & Industry Chat, Ford Bowers, President, PRINTING United Alliance
9:55 am - Separating the Winners and Losers of COVID-19, Mark Potter, Publisher, CANVAS Magazine
10:50 am - Printing Industry Economic Outlook 2021, Andy Paparozzi, Chief Economist, PRINTING United Alliance
11:45 am - View from Capitol Hill - Lunch, Lisbeth Lyons, V.P. Government Affairs, PRINTING United Alliance
12:30 pm - 20th Annual Print Excellence Awards Grand Ceremony Presentation
12:55 pm - Diversity & Inclusion Webinar, Jeff Smith, Partner, Fisher Phillips
*All events are contingent upon the state and facility being opened for business.
Read more about our Golf Tournament here.
---
Leadership Conference Sponsors
Thank you to all of our generous sponsors that help us to have a successful conference. We couldn't do it without your support!