Welcome to Graphic Media Alliance
Welcome to Graphic Media Alliance (GMA)! GMA is a community of over 250 leading graphic communications companies throughout Ohio, Michigan and northern Kentucky.
It is our goal to provide programs, offer services and promote an environment that assists you to improve your company's profitability and adapt to the future. To that end, we have the combination of a terrific staff, excellent programs and the backing of over fifteen affiliated associations across the country including multiple graphic industry groups. We also offer many excellent programs and cost-saving plans to help support your business. GMA is proud to work with many of the most highly regarded technical and management associations in the industry.
Thank you for your membership and continued support of Graphic Media Alliance.
GMA Exchange
In an effort to combat current supply chain issues plaguing our industry, we are proud to announce the member-exclusive GMA Exchange. Members can submit items they may have in surplus (paper, inks, toner, machinery) or looking to procure items by using the form below. In addition, we have included the option to promote submissions to the Americas Print Association Network (APAN) for national reach.
---
At a Glance
Graphic Media Alliance (GMA) is a forward-thinking association that supports the graphic communications industry in Ohio, Michigan, and Northern Kentucky. By becoming a member of GMA, your organization can benefit from various programs and services that help enhance efficiency and profitability in the printing industry. Some of the key benefits include:
Advocacy: GMA represents its members' interests at the local, state, and national levels by addressing legislative issues and ensuring compliance with various regulatory bodies. GMA also provides training and education to help members stay up-to-date with the latest trends and technologies in the printing/graphic communications industry.
Workforce Development: GMA has developed a 3-year strategic plan that includes building relationships with educational institutions and educators in all four regions and developing workforce pipelines for members and associate members. GMA's workforce development efforts have resulted in an increase in student participation in various events.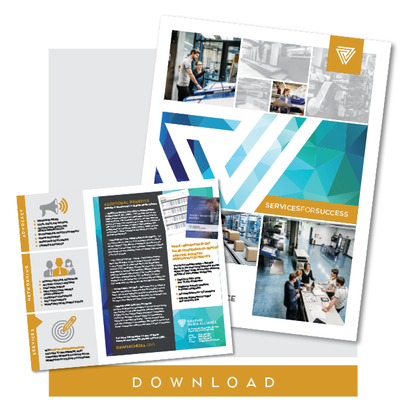 Networking: GMA provides various opportunities for members to network with peers, industry experts, and potential customers. Monthly regional gatherings, advisory council meetings, print week events, and leadership conferences are some of the networking opportunities that members can take advantage of.
Services for Success: GMA offers over 30+ programs and services to its members, most of which can generate a positive ROI on membership by utilizing 2-3 programs.
Scholarship Fund: GMA's Printing Industries Education Funds (PIEF) annually funds 10-15 students, awarding $2500 scholarships, which are renewable for up to 4 years. Over the last ten years, PIEF has paid over $230,000 in scholarships as an investment into the future workforce.
By joining Graphic Media Alliance, your organization will not only enhance its profitability but also support the printing industry's workforce development initiatives, advocacy efforts, and scholarship programs. GMA's commitment to innovation and development ensures that it will remain a vital resource for the graphic communications industry in Ohio, Michigan, and Northern Kentucky for years to come.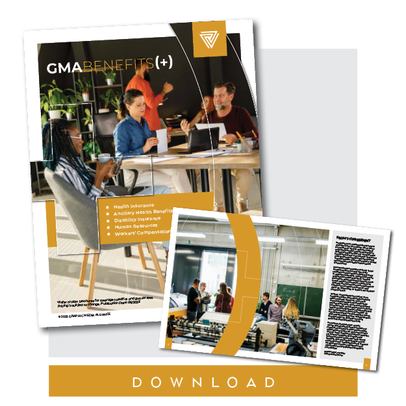 Andrew L. Schall, President
Graphic Media Alliance
---
Membership
Networking, education, insurance and buying programs are all common reasons for joining an industry's association, but like any business decision, becoming a member of Graphic Media Alliance should be evaluated based on each company's assessment of its potential Return On Investment (ROI) for its dues dollar. Of course, every membership needs to take into consideration intangible benefits including networking opportunities, fellowship with other graphic communications firms and having a trusted confidant at the Association's office to discuss business issues.
Meetings & Events
←
December 2023
→
S
M
T
W
T
F
S
1
2
3
4
5
6
7

Medallion Golf Club

December 7, 2023




10:00AM - 12:00PM EST

8
9
10
11
12
13
14
15
16
17
18
19
20
21
22
23
24
25
26
27
28
29
30
31
Latest News
11/28/2023
The U.S. Postal Service filed notice with the Postal Regulatory Commission (PRC) of price changes for Shipping Services to take effect January 21, 2024. These proposed prices were approved by the Postal Service governors earlier last week.
---
11/28/2023
As we begin checking in the PEA entries for the 2024 contest, we are taken aback by the stunning quality of our member's printed work! With the holidays and some instances of bad weather, we have extended the submission deadline until December 31, 2023. We still encourage you to submit your entries as soon as possible.
---
11/28/2023
Dive into the executive summary of this year's wage + benefits study and what makes the findings unique.