Regional Print Week Awards Ceremonies
With lingering effects of COVID-19 and our members' safety in mind, our Print Week events were rescheduled to May and they have gone quite well. In each of our regions, our venues had great outdoor areas with contingency spaces in case of inclement weather. We've had a great time celebrating our Regional Print Excellence Awards Contest in each of our four regions. Everyone is so ready to attend events in person at last!
Please help us thank our generous sponsors for these events. Please contact the Association for more details.
Take a sneak peek at the gold winning pieces
---
Recap of Print Week Events 2021
Southern Region
The Cincinnati skyline was the perfect backdrop for this year's Southern Region Print Week Reception, held at Top of the Park at The Phelps. Those in attendance were excited to have a chance to see each other in person and admire the winners of the Print Excellence Awards.
Jeff Reist and United Mail were awarded the coveted William Maxwell Award for 2021. During his acceptance, Jeff spoke of how, at first, he did not understand why United Mail was being recruited to join a printing industry association. After learning more about how the industry is so much more than just print and everything the association has to offer, he realized mailing is a huge part of what makes the graphic communications industry so successful. Jeff thanked Graphic Media Alliance for the support over the years and how he is honored to be a part of it all.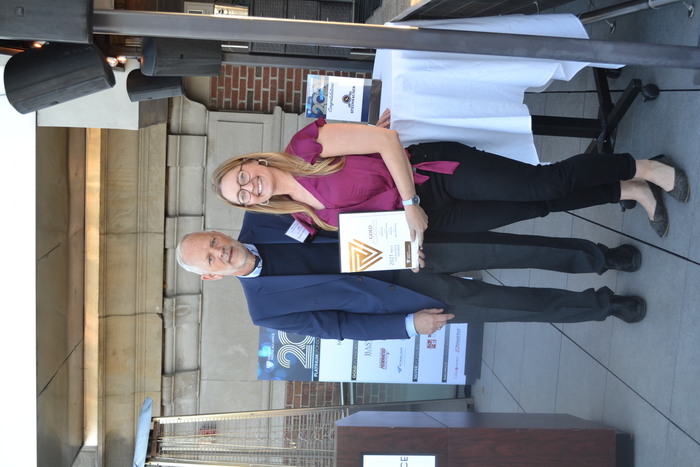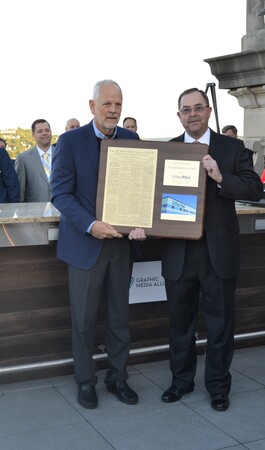 ---
Central Region
We enjoyed getting together in person at a new location this year, The Golf Club at Little Turtle, for our Central Region Print Week Reception. We enjoyed celebrating our PEA winners as they received Bronze, Silver, and Gold awards, and voted on the People's Choice Award winner.
We took time to honor Ed Evans and his contribution to the Central Region graphic communications industry with the Franklinton Award. After being introduced by Steve Chappelear and Brad Hance, Ed thanked many of the coworkers he had worked with over his many years in the industry. He took time to especially thank his wife who has always been there for him and encouraged him in all of his endeavors.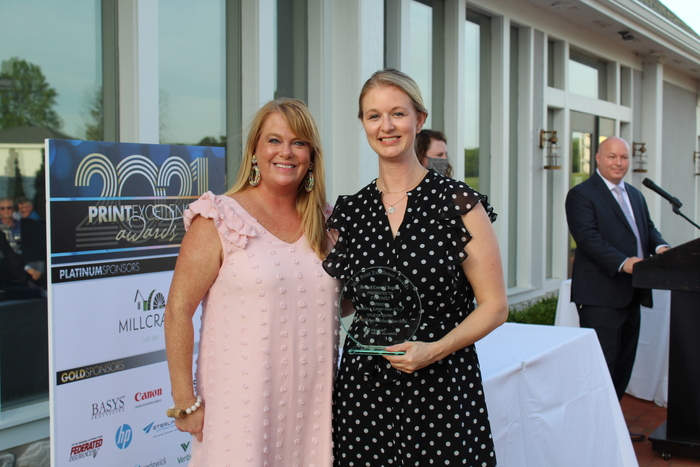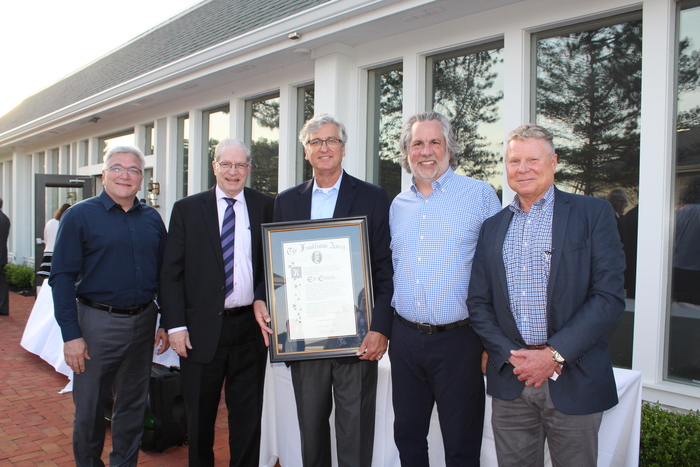 ---
Northern Region
Everyone in attendance at the Northern Region's Ben's Bash had a wonderful time celebrating the best in print at a new, scenic location this year, Collision Bend Brewing Company. We enjoyed the fabulous printed works as they received Bronze, Silver, and Gold Print Excellence Awards, and voted on the People's Choice Award winner.
We were honored to induct industry professional Richard Rapacz of The Shelby Company into the esteemed Hall of Distinction. 2010 inductee Dave Kaufman introduced Richard who spoke of his history and of how he came to join the print industry. He reiterated what we have heard many times over the past year: Print is not dead and he sees the industry growing stronger.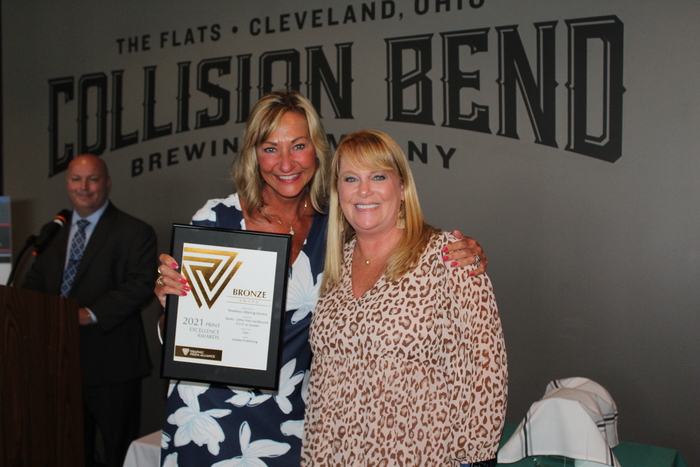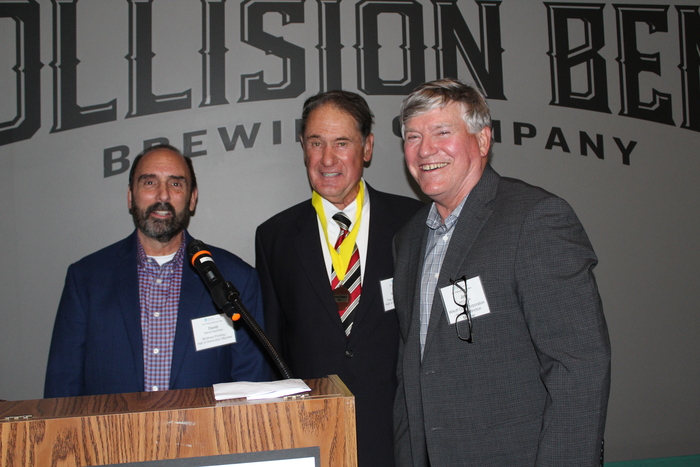 ---
Michigan Region
We concluded our Print Week celebrations in Michigan with a Print Week Reception following an afternoon of networking and golf at Links of Novi in Novi, Michigan.
We were able to avoid the rain on the golf course for just long enough for every team to complete their 18 holes. Everyone had a wonderful time and were so thrilled to get together to enjoy a challenging round of golf while trying to claim the coveted first-place trophy. Congratulations to the team from Accuform for finishing in first place!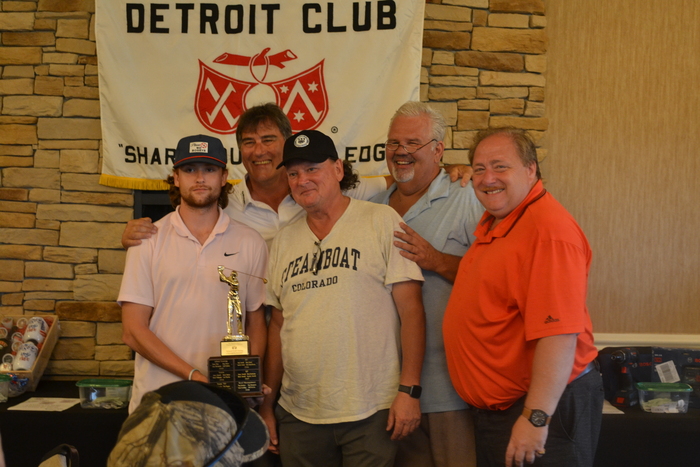 After a full year of having Michigan as a region, we saw an increase of 55% in participating companies for the Print Excellence Awards. With the golf course and setting sun as the backdrop, attendees enjoyed seeing each other in person and celebrating the best in print in Michigan. Everyone cast their vote for the People's Choice winner and viewed the best-printed works in the region.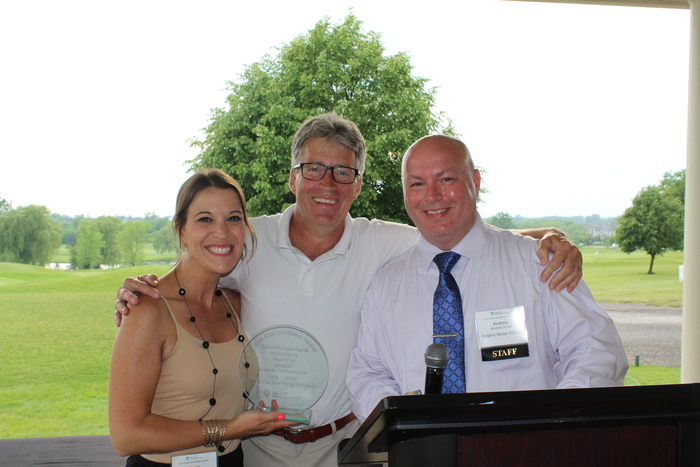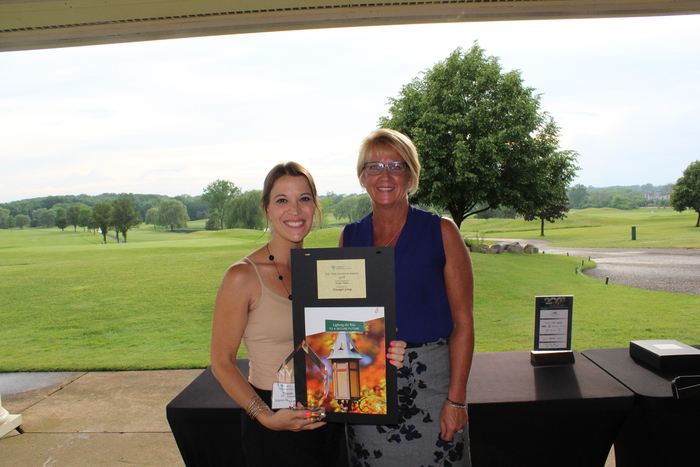 ---
Congratulations to all of our winners!
Check out more pictures from the events!
---
We would especially like to thank our sponsors. We couldn't have put on such great events without your support!