Complete Story

11/15/2019
Top Ten Print Industry OSHA Citations
In his recent November 11-14th speaking tour of our four regional councils, Gary Jones provided an update on EPA and OSHA regulatory activities and other key environmental and safety topics.
Members can view Gary's presentation for Ohio, Michigan and Kentucky-specific information. Call us if you need help with logging in: 614.794.2300.
Every year, the Occupational Safety and Health Administration (OSHA) announces the most frequently cited workplace violations for the fiscal year.
OSHA's list includes violations from several industry segments including construction and general industry, with printing falling under the latter. In order to provide more definitive direction for printing operations, the top 10 violations for printing were isolated from OSHA's violation statistics.
Most Frequent OSHA Violations - Fiscal Year 2019
Commercial Printing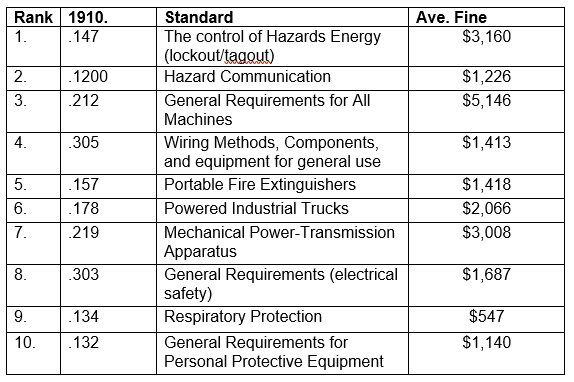 ---