Complete Story

10/04/2018
PEA 2019 - Select Your Entries Today!
Congratulations to this week's Best of Show winner from our 2018 Grand Ceremony: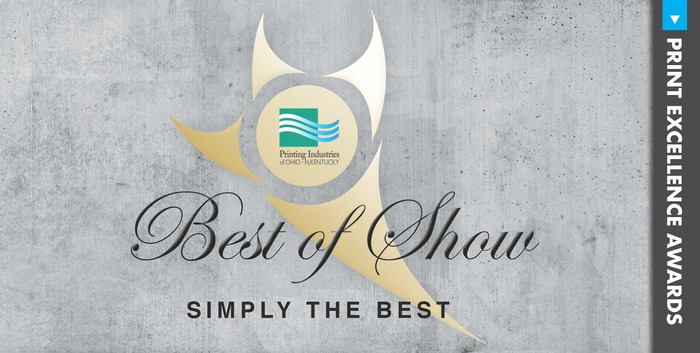 Best of Show, Division 1 (companies with 20 or fewer employees):
Printer: Western & Southern Financial Group
Title: 2018 Landscapes Calendar Personalized
Client: Western & Southern Life
Here's Western & Southern's Best of Show video prepared by the Fold Factory lady, Trish Witkowski: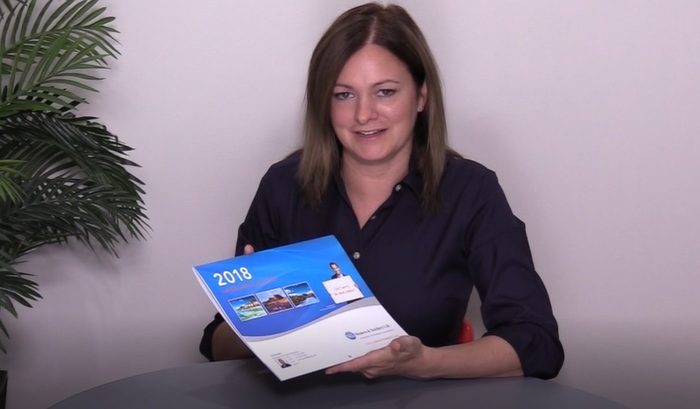 Click on the image to view the video.
---
From the winning company:
Western & Southern's in-house print shop was recently honored for winning best-of-show (division 1, small company) for its digital printing-on-demand submission to the 2018 Print Excellence Awards. The award was presented at the Printing Industries of Ohio • N.Kentucky banquet in Columbus, Ohio on Sept. 17.
"Competing against 42 Ohio and Northern Kentucky companies that submitted a total of 350 entries, our work won one of only four best-of-show awards," said John Bartik, Director of Operations. "This demonstrates that our print and creative team members' expertise measures up against that of the best commercial printers in the state. We are really proud of our team."
Our best-of-show entry was the 2018-19 Western & Southern Life landscape calendar, a collaborative effort of Allison Vanoy of Document Development, Bonnie Steensen of Creative Services, and Dwight Hughes, Jennie Madden and Matt Weddle of Printing.
The calendars are printed on demand from online orders received from Western & Southern Life financial representatives via our digital storefront. Once an order is received, the team uses digital printers and in-line finishing equipment to produce the calendars in a matter of minutes.
---
Wouldn't you love to see your winning entry featured in a video like this one? What a great tool to promote your printing expertise to potential customers?!
Read more about the Print Excellence Awards and find entry materials here.
---
Print Excellence Awards Webinar
The webinar will help you take full advantage of the PEA contest and all of its promotional benefits.
Who Should View the Webinar: Everyone who participates in the contest or has even considered submitting entries is encouraged to view the webinar.
The webinar featured insight from a long-time print contest judge who will revealed what judges are looking for and provided tips for successful entries.
We also discussed the new categories and changes to existing categories and sub-categories.
Successful PEA contest winners were also on hand to share their best tips for selecting and organizing their submissions.
The webinar has been recorded and is available here.
---
Updates to this year's contest:

This is the year the Association formed a committee to review the current categories to keep them in step with the industry and with PIA's Premier Print Awards. The review committee has decided on several exciting changes to the categories:
A new category for Creative / Design has been added to complement the Student Design category. The creative/design team can be In House or an Outside company or Agency.
The Student Design category's entry fee has been waived. We would like to encourage more student/school involvement and remove any financial concern.
The sub-categories of the Digital Printing category have been streamlined for easier entry.
The Flexographic Printing category now includes sub-categories, Rolled and Shrink Sleeve, and now has the requirement that the entries should be submitted "adhered to the actual product, when possible." This will help illustrate the complexity and craftsmanship of the product.
Our Tags, Labels and Decals category now has the same requirement that entries should be submitted adhered to the product when possible.
The Point of Purchase category has better sub-categories, defined by size (Large and Small) rather than 3D or Flat.
Overall, our categories align well with the Premier Print Award categories to facilitate entry into the international competition. We'd like to thank the members of the committee who shared their expertise to keep the competition lively and fair.

---
Contest basics:

For just $35 per entry (and even less if you've never entered before or submit early!) you can enter the 2019 Print Excellence Awards. Your entry will be judged by an independent panel of judges, both on its own merits and in comparison to entries from your peers.
There are 35 separate categories of entries, some of which have significant sub-specialties. Do you do gorgeous posters? Specialty finishing? Are you the master of environmentally sound materials? There is a category for you!
Reward your hardworking employees by showing them you value their work by entering it to be judged against the best work of your competitors.
It's great self-marketing. Which, by the way, is a category in the print contest! Show the judges how you advertise your own work.
Best of Category winners receive a free entry into the PIA's Premier Print Awards.
It's time to gather those great printed pieces and send them in!
←
June 2020
→
S
M
T
W
T
F
S
1
2
3
4
5
6
7
8
9
10
11
12
13
14
15
16
17

June 17, 2020




10:00-11:30AM

18

June 18, 2020




10:00AM-1:00PM

19
20
21
22
23
24
25
26
27
28
29
30
June 17, 2020
10:00-11:30AM
---
June 18, 2020
10:00AM-1:00PM
View all »