Complete Story

11/30/2022
2023 Print Excellence Awards
Our conference room is full of PEA entries, but there is still room for yours! The submission deadline has been extended to December 8. We encourage you to begin the submission process, and we can make it easier on you by picking up your entries.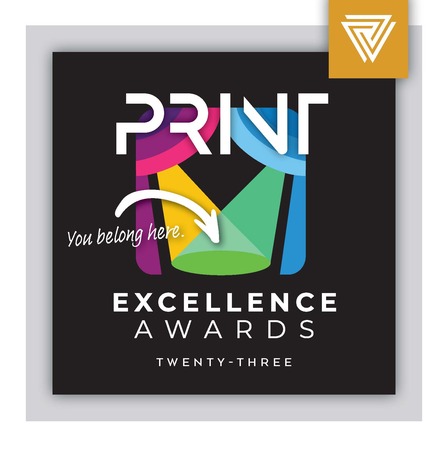 Graphic Media Alliance members participate in the Print Excellence Awards for various reasons. Whether to assist in marketing their services to current and prospective clients, celebrate the craftsmen and craftswomen working behind the scenes, partake in celebratory events, or make their industry peers envious of their tremendous talent, these are all great reasons. But, for most of our members, it is about the opportunity to unite and celebrate the craft of printing.
For a special promotion this year, every company can enter one entry for free. We are also continuing the buy-one-get-one free promotion. For the first five entries, you will receive a second entry at no charge. Double your recognition and marketing potential for the same entry fee!
Every year out-of-state expert judges are brought in to review the entries and determine if they are worthy of a Bronze, Silver, Gold award, as well as a Best of Region Award in our 4 participating regions. These awards will be presented at our Print Week Celebrations in early spring.
From there, entries are advanced into the Best of Category competition, and ultimately one company per division will take home a Best of Show award. Other awards include the Judges Choice awards, as well as the Rising Star award given to a new participant in the competition. These awards are presented at our Grand Ceremony in summer.
For ease of submission, try using our interactive Call for Entries form! This will make submitting your pieces even easier.
After you are on the form, you will select the category(s) via the hyperlink located on the left. Then, simply fill out the form on the right. Please note that your company details will automatically populate on additional entries.
Once the form is complete, select the "Print Form" button located on the bottom right. Attach your printed forms to the entries to complete the submission. Then you can send them to our office, or we can come pick them up.
The new interactive Call for Entries form is available here: PEA 2023 Call for Entries
NOTE that the Call for Entries is a larger document and may take longer to download.
---