Complete Story

03/15/2017
May Council Meetings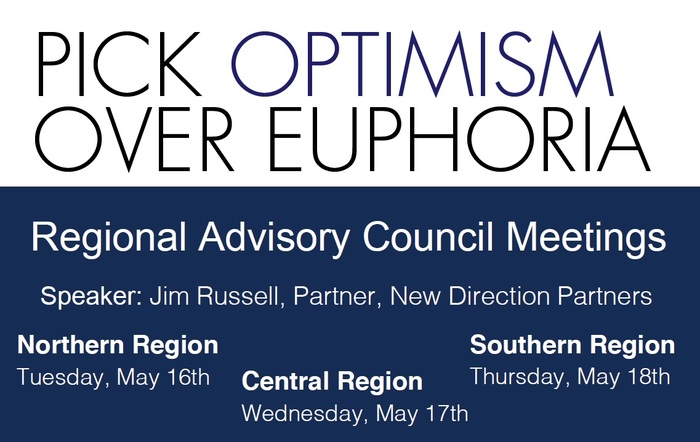 On the whole, 2017 is shaping up as an encouraging time for business. Many owners think, or at least hope, that having a new administration in Washington will mean fewer regulations, more tax breaks and a friendlier climate for expansion. There's a renewed sense of confidence and, along with it, a greater willingness to take entrepreneurial risks.
Optimism is like oxygen for business owners. Without it, they wouldn't be motivated to invest in capital equipment or to pursue new markets. It's when optimism begins to shade into euphoria that a dose of reality is called for.
HIGHLIGHTED TOPICS:
I. Administration Changes Effect On Our Industry
II. Optimism vs. Euphoria: Choose Carefully
III. How Long Until The Next Recession
IV. Building Long Term Value Into Your Business
V. What Is My Business Worth
VI. Q & A
Sponsor: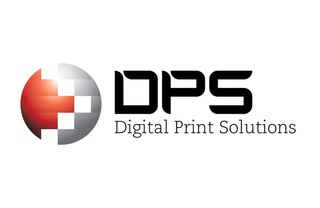 Jim Russell of New Direction Partners will guide us through these questions and choices.
Northern Region, Tuesday, May 16th
Fisher Phillips
9150 South Hills BlvdSouth Hills Conference Center (on the Lower Level)Cleveland, OH 44147
Register here!
Central Region, Wednesday, May 17th
CareWorks, Dublin
5555 Glendon Court, Room 3ADublin, OH 43016
Register here!
Southern Region, Thursday, May 18th
Cornerstone, Cincinnati
2101 Florence AvenueCincinnati, OH 45206
Register here!
All meetings will begin with registration at 11:00, continue with lunch at 11:30 and the presentation will begin at 12:00pm. The price is $30 and the meeting is open to all, members and their guests. Non-member price is $60.
About Jim Russell, Founding Partner of New Direction Partners:
Jim Russell is a founding Partner in New Direction Partners, an investment banking and valuation firm that specializes in merger and acquisition services in the print, packaging and label segments of the graphic arts industry. Prior to New Direction Partners, Jim was President and CEO of Arbor Press in Royal Oak (Detroit), Michigan. During his tenure at Arbor Press, the company was recognized as an eight-time winner of the National Association for Printing Leadership's (NAPL) prestigious Management Plus Awards program that recognizes the best managed graphic arts companies in the country. Arbor Press was also recognized twice during Jim's leadership as one of the 50 fastest growing printers in the country.
While serving as President of Arbor Press, Jim simultaneously served as President and CEO of RBF, Inc., of Lansing, Michigan, an industry leader in the document management industry. Other business related experience includes ownership with full P&L responsibility in companies ranging from bottled water, home building, fire and flood restoration, and both residential and commercial real estate.
Jim earned a degree in Business Administration from Hope College in 1983. He currently serves on the Board of the Printing Industries of Michigan, and is Board Chair of Covenant Community Care (a faith based health clinic in SW Detroit), Chosen Vision (a faith based group of group homes for the developmentally disabled in Lansing MI.) and The Amy Foundation. Jim also has served on the Board of Directors for the Michigan Chamber of Commerce, NAPL, and a number of other non-profit and business organizations.
←
June 2018
→
S
M
T
W
T
F
S
1
2
3
4
5
6
7
8
9
10
11
12

Roundstone, 15422 Detroit Road Lakewood, OH 44107

June 12, 2018




7:30-9:00AM

Cornerstone, 2101 Florence Ave. Cincinnati OH 45206

June 12, 2018




7:30-9:00AM

13
14
15
16
17
18
19
20
21
22
23
24
25
26
27
28
29
30
July 4, 2018
---
September 16-18, 2018
Quest Business and Conference Center, Columbus, Ohio
---
October 18-20, 2018
Las Vegas, NV
View all »